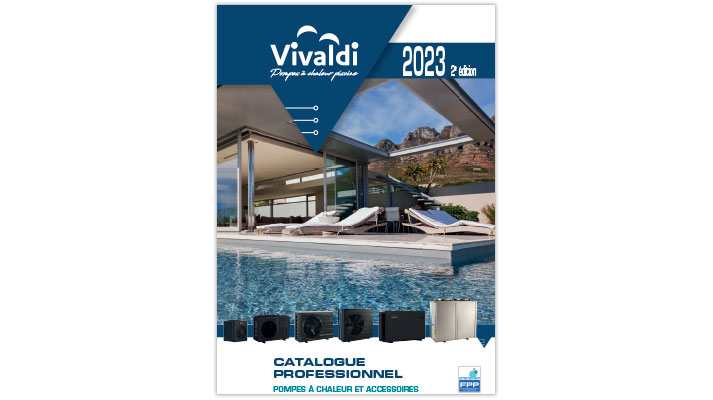 New Catalog 2nd edition of products and accessories 2023
Une nouvelle version de notre catalogue est disponible au téléchargement, notre gamme de pompes à chaleur Vivaldi Pac s'élargie avec l'arrivée de la série SYMPHONIE SX Full Inverter. Destinée aux piscines, hors sol ou enterrées, à usage privé, dont la taille des bassins se situe entre 20 m3 et 70 m3, ce modèle se distingue par sa technologie full Inverter et son design unique de sortie d'air latérale. Entièrement connecté, ce modèle esthétique est performant fonctionne à partir de -15°C.
Notre gamme professionnelle Tenor assurant un confort pour les bassins jusqu'à 1000m3 intègre le modèle de pompe à chaleur TENOR TX Inverter qui apporte aux collectivités la puissance de la technologie Inverter.